This Women's day I would like to celebrate a few women from a Facebook Networking group I belong to. Black Swan Connect. This group has inspired me and helped me to grow and "Dare Mighty Things." like Michelle, our Group Admin would say. Each of the women represented are so unique and different from one another. Yet they are unified by their entrepreneurial spirit and willingness to help other women succeed.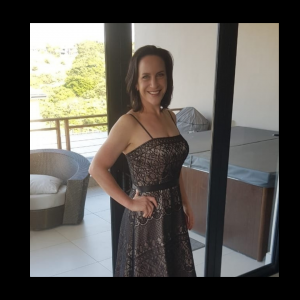 Black Swan Connect is is a business community for female entrepreneurs and women who are interested in starting their own business.
Running a business is flipping hard, and we could all use a little support, a sounding board, and some advice from people who've been there, done that. This group brings women together from around the world to network, support and learn from each other.
A 'black swan' is an event that's unpredictable, surprising, and out of the ordinary – something that causes your life to take a different turn. I hope this group helps you to take the next exciting steps in your business!
Michelle is also the Director of Trade and Lateral Development. She has run the company since the year 2000 doing email marketing and website design.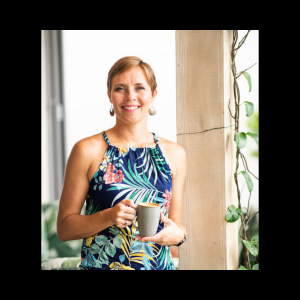 Finding purpose in life is one of life's greatest mysteries. Do you need direction, a decision partner and a co-creator of your goals? My coaching program is designed to help you take the steps from where you are now to where you would like to be. I use solution-focused, positive feedback, self-directed learning process where I facilitate insight which will assist you to move forward.
Often we focus on what we can see, which is results and behaviours, however, these are merely the tip of the iceberg. What lies beneath the surface is thinking and feeling. Through coaching and using emotional intelligence tools I can help you to connect your heart and your mind which is an effective tool for change. Are you wanting to change?
PERSONAL DEVELOPMENT IS THE BELIEF THAT YOU ARE WORTH THE EFFORT, TIME AND ENERGY NEEDED TO DEVELOP YOURSELF – DENIS WAITLEY
 

Debbie Majoor- Personal fitness instructor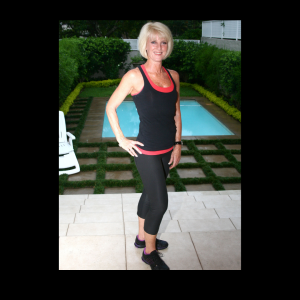 Debbie Majoor offers the very best to her clients. She equips them with the knowledge and skills to achieve their health and fitness goals on a realistic level. She is supportive and committed to ensuring that each client's expectations are not only met, but exceeded!
Debbie has worked with a range of clients in different age brackets and has seen fantastic results with all. Learn how to keep a clean lifestyle through healthy choices, frequent training and constant motivation. Find her at Kings Park Medicine Sports Centre, Lion Match Office Park, 892 Umgeni Rd, Durban
Contact on: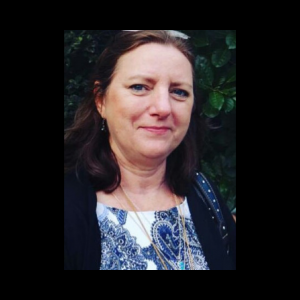 Hamba Kahle air BnB is a lovely guest suite in a private home, located in the Riverside district of Durban North.
10 minutes from the city centre and Durban's famous "golden mile" beachfront.
Durban thrives on a huge variety of restaurants and coffee shops … to suit everybody
Short 15-minute drive to Gateway Theatre of Shopping and the well known Umhlanga Village
25 minutes from King Shaka International Airport

Our 2 sleeper self-catering guest suite is R450 per night weekdays and out of season and R600 per night on weekends and high season.
A mini continental breakfast in the room is extra R50 per person. Tea and coffee are complimentary. The 4 sleeper guest cottage is Self Catering. It is R800 per night weekdays and out of season or R1000 per night weekends and high season. The rooms are airconditioned and serviced daily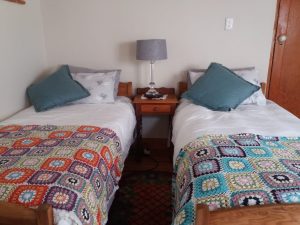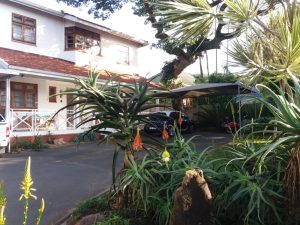 Kim Livingston- Zulumoon Gondolas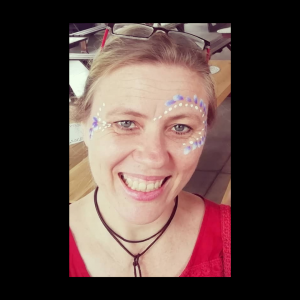 Welcome to Zulumoon Gondolas. Take some time on one of the most Magically Relaxing Gondola Boat Rides in Durban. Enjoy a magical evening in a dreamland of water and lights. Treat yourself to a picnic in our comfortable gondola boats, or maybe add our unique "Message in a bottle".
Our goal is to provide you with ~ a little magic ~ a different treat ~ that special chance to celebrate ~ so that you leave with a memory to cherish forever ~
We would love to share our little slice of Venice right here in Durban with you.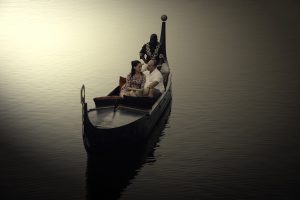 'THE SUCCESS OF EVERY WOMAN SHOULD BE THE INSPIRATION TO ANOTHER. WE SHOULD RAISE EACH OTHER UP. MAKE SURE YOU'RE VERY COURAGEOUS: BE STRONG, BE EXTREMELY KIND, AND ABOVE ALL, BE HUMBLE' – SERENA WILLIAMS