I first heard about David Starke on Coastal Radio SA, I was hooked! Shamelessly, I am a big fan!!! I attended his gig at the Kloof Country Club on 31 January! He has a mesmerizing voice that just makes you want to stop what you are doing and take it all in! I asked David a few questions so we could get to know him better because I had a sneak peek at his latest song and it is going to be a hit!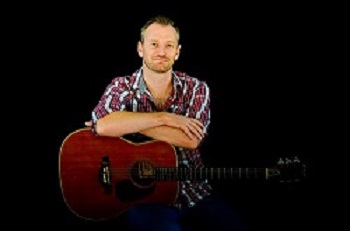 When did you discover your love of music and how long have you been doing gigs?
I grew up with a musical mother and my siblings and I all took music lessons from a young age. I played the violin from age 9 but stopped after a few years. I think my obsession with music really got going with the discovery of my uncle's old guitar on top of a cupboard at home when I was about 12 years old. I taught myself for a while and then did guitar as a subject for a few years at high school. From then on it's just gotten bigger and bigger…
Do you remember the first time you performed on stage?
That story has two parts… The first time I performed on stage was not music, it was magic. I attended the College of Magic for a few years in the 90s and my first stage appearance was in a show called 'The World Of Magic' when I was 11. The first time that I can recall playing music on stage was in a heavy metal band that I played in when I was in grade 8.
Who are your main musical influences?
James Taylor, Leonard Cohen and Josh Ritter.
Three things nobody knows about me?
1. Most nights, if I don't have a gig, I go to bed around 8 pm
2. I collect Nat King Cole Records
3. I studied Classics (Greek and Roman history) at UCT.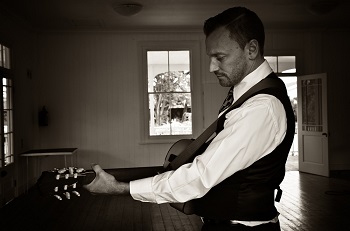 Where can we go to listen to your music?
His first solo album, Duende, is available on all digital platforms:
His forthcoming album, Shifting Boundaries, will be released in March this year.
He will be opening for Arno Carstens on Saturday the 8th Feb in The Midlands!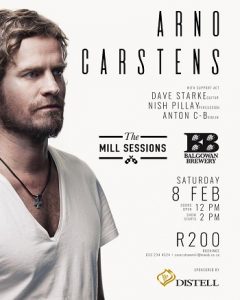 Other Events
MARCH
7th – Lifestyle centre Ballito
8th – Canelands Beach Club
20th -27th – Cape Town Album LAUNCH TOUR
Just remember the name David Starke! He is a true artist and his music is beautiful! !If you get a chance you have to go to one of his gigs to see for yourself! Check him out on his social media on Facebook as well as Instagram.